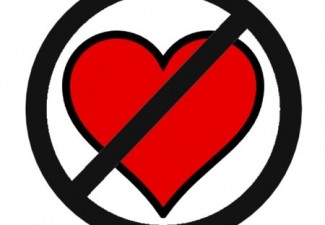 Let's face it:  no one wants to spend Valentine's Day alone.  Even if you are not a romantic person, there is something about being alone on February 14th that makes it very difficult to avoid feeling depressed and sad.  However, you are not alone, and you do not have to be depressed!  Even if you are in the midst of a divorce, here are some tips to help you avoid the Valentine's Day blues this year.
Put things in perspective. It is very hard not to feel sad and lonely when you are going through a divorce, but intellectually you understand that this will not last forever.  Remember to have good self-talk and to support yourself with strong friendships and family relationships.  It is okay to be sad, but misery is optional.
Stay away from rebound relationships. It is tempting to start dating just to have someone in your life, but in most cases you are better off not getting involved in a rebound relationship, which can be unfair to both you and your partner.
Spend time with people who care. There are people who love and care for you; you simply have to determine who they are.  There is nothing wrong with spending Valentine's Day with people who love you but who are not romantic interests.  Set up some time with friends and family and enjoy an evening out with those closest to you.
Try something fun that doesn't hinge on romance. Spend the day with single friends and catch a ball game, or go to a party on your own.  You will be surprised what a great time you can have with others who want to get out and enjoy the day, even without a romantic partner.
Spend the day with your kids. If you are fortunate enough to have your children for Valentine's Day, make the day a fun-filled event.  Pick up some cookies or bake them yourself with your little helpers, and plan a supper that includes everyone's favorite foods.  Take in a movie or just cuddle on the couch and watch television.  It may be the best Valentine's Day you have ever spent!
The attorneys at Men's Legal Center are here to help you handle your divorce, child support, and child custody issues.  Call us today to talk about your case and find out how we can help you smooth the transition to becoming single.