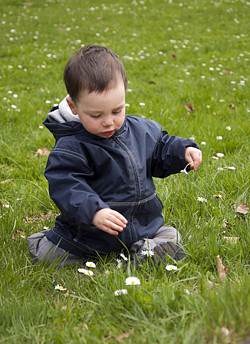 When child custody battles involve Native Americans, they can be complicated legal matters for people who have not been handling these cases for many years.  When the Native American father of a child is deployed overseas with the military and comes home to find out that his child has been put up for adoption and decides to pursue the custody of that child, the situation becomes that much more difficult for everyone involved.
Unfortunately, that's the basic fact situation that was involved with a recent case that made its way through the court system in South Carolina.  The father of the child in question and the mother were not married, and when the father was away on deployment the mother gave the child up for adoption.  The child was adopted by a family in South Carolina, but when the father returned home he decided to pursue custody.
Ultimately, an appeals court in South Carolina ruled that the father should have custody of the child, and the adoptive parents petitioned the Supreme Court in the state to hear the case.  The court refused to hear the matter, though, thus affirming that the child should be returned to the father who is living in Oklahoma.  Clearly, this was a difficult case for everyone involved, but most experts have agreed that it was likely the proper opinion to draw.
San Diego Child Custody Lawyers
The case discussed above should alert anyone to just how difficult matters of child custody can become and how many well-meaning people can be harmed.  However, fathers who face custody battles need to be ready to take steps to fight for their legal rights when necessary, and they need experienced advocates on their side to help them through this difficult process.
If you are a father who is facing the possibility of having to fight for the right to raise your children, you need to seek the help of San Diego child custody lawyers who have been standing up for the rights of fathers for many years.  Contact the Men's Legal Center today to schedule an initial consultation.