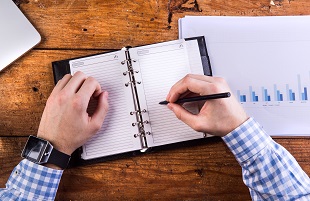 Because divorce can impact virtually all aspects of your life, it can be difficult finding your footing with even simple everyday tasks. In this issue, the San Diego men's divorce attorneys with the Men's Legal Center will share a few life hacks for the newly divorced man.
Make transferring funds and shared expenses easy.
There's a host of secure apps that make it easy to transfer money (spousal support, shared expenses, etc.) to your ex and vice versa. Apps like SupprtPay, Cash, and others work on iOS and Android platforms. They transfer funds nearly instantaneously, and provide digital copies for your record.
Set-up a shared calendar.
Eliminate the chances of scheduling errors with your child's mother by setting up a shared calendar. If schedule changes are made, you're notified automatically. Good choices for shared calendars are Google Calendar, Cozi Family Organizer, Family Wall, and Outlook Calendar.
Make sure your child is safe when out in public.
If you're worried about your child getting lost on a public outing, place a piece of tape on your child's clothing that contains your name and phone number.
Quickly de-wrinkle your shirts.
For many men, laundry isn't exactly a strong suit. If ironing isn't your thing, place your shirt in the dryer along with a few ice cubes, and turn the dryer on high. The wrinkles will be released from the steam generated by the heated ice cubes.
Eliminate armpit sweat stains and foot odor.
Don't be embarrassed by these two issues any longer. For the armpit sweat stain protection, simply put lemon juice in a spritzer bottle, and spray onto your shirt – particularly around the armpit area – before wearing. To eliminate foot odor, rub stick deodorant on your bare feet before putting on socks and shoes.
Install an organizer in your car.
If your child's toys and other thing are scattered throughout your car, tie a shoe caddy to the back of the front seats to hold their items.
If you're facing divorce, call the San Diego men's divorce lawyers at the Men's Legal Center.
There's all kinds of shortcuts to make life easier. We'll keep a running list of life hacks for divorced men and publish them here throughout the year.
If you're a man facing divorce, we urge you to get in touch with us here at the Men's Legal Center. Our sole purpose is to make sure men have the resources and knowledge they need for the best possible outcome in family court.
You can reach us at 619-234-3838 or via email.