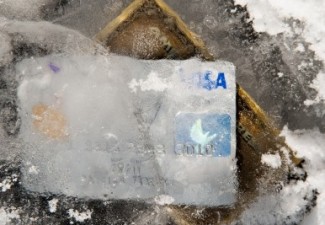 Untangling your life from your spouse's can be one of the more challenging aspects of a divorce. If the two of you have joint checking and savings account, you'd be wise to close it ASAP. In this article, we'll share a variety of tips for getting your financial house in order while going through your divorce.
FREEZE JOINT ACCOUNTS
As we've noted in numerous previous blogs, emotions typically run high during divorces. It's not uncommon for people to be on their worst behavior when the subject turns to money.
If you haven't done so already, go ahead and contact your bank with a request to freeze on any joint accounts you share with your spouse. Withdrawals and other activity should be made only after both of you agree upon that activity.
OPEN NEW ACCOUNTS IN YOUR NAME ONLY
After you've frozen or shut down the joint accounts and have made sure that all outstanding bills associated with it have been paid, go ahead and open a new account using your own name. This protects your credit should your spouse become vindictive – especially if she is experiencing financial struggles.
TALK WITH A FINANCIAL ADVISER
Even if you're a numbers kind of guy, getting expert advice from a neutral financial adviser can be crucial to getting an accurate bird's eye view of your financial situation. Things to consider at estimated post-divorce include:
Mortgage and lines of credit information
Tax obligations by new filing status
Monthly bills
Tax implications of any settlement with your spouse
Amount need to maintain lifestyle for children
Possible needs for changing insurance
MEN'S LEGAL CENTER CAN HELP YOU
We realize that your mind is probably overloaded as you go through your divorce. Just know that you have options. Because we'd welcome the opportunity to speak with you about those options, we encourage you to contact the Men's Legal Center in San Diego today at (619) 234-3838.