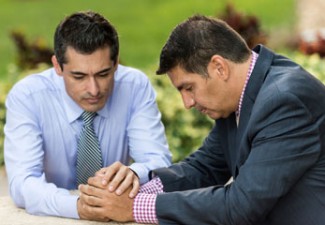 Just as with any other marriages, some same-sex relationships don't last for the long haul. For most of the people involved, it's a sad time when a marriage ends. We're going to spend a little time with this article explaining the process of a same-sex divorce.
How it Used to Be
Under the Defense of Marriage Act (DOMA) – which has been overruled – no state was under any obligation to recognize same-sex marriages from other states. In response to that, the states that did recognize same-sex marriages often allowed non-resident same-sex couples to divorce. Since the overturning of DOMA in 2013, same-sex couples have the legal right to obtain a divorce regardless of where they reside.   
Same-Sex Divorce in California
Here in the Golden State, same-sex couples can get divorced as long as they meet at least one of these conditions:
One spouse is a resident of California and has been for at least six (6) months prior to filing for divorce
Nonresidents of California were either married here or neither spouse is currently living in a state that will offer them an avenue for divorce
In essence, California's laws about property and other assets of divorce cases are applicable in same-sex divorce cases as well.
Financial Aspects of Same-Sex Divorce
From signing prenuptial and postnuptial agreements, same-sex couples enjoy the same financial options as other married couples. For example, alimony and other forms of spousal support can be ordered by the court. Assets such as property, retirement accounts and Social Security benefits can also be subject to division by the court.
We're Here to Help
If you are facing the unfortunate reality of divorce, you can benefit greatly from the expertise of a divorce attorney skilled in same-sex marriage and divorce. Contact the same-sex divorce lawyers at Men's Legal Center today so that we can schedule an initial consultation with you.