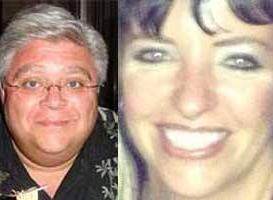 A 14-month engagement left a New York man much poorer than he anticipated when he decided he no longer wanted to marry his fiancé. Perhaps unwisely, he sent her a text message ending the engagement and the relationship. When she questioned him, he stated his position and added these now infamous words "Plus you get a $50,000 parting ring. Enough for a down payment on a house." Who knew those words were going to end up costing so much?
According to reports, the man later changed his mind about the ring and requested its return from his former fiancé, who refused. The man filed suit and took the case all the way to the Supreme Court. Unfortunately for the man, the court sided with the ex-fiance, stating that the wording in the text message was clear and to the point: the ring would be considered a gift.
Be Careful What You Wish For
When a couple becomes engaged there are norms and customs that surround the event. While these may not be canonized into law, they are generally respected by courts if the couple decides to terminate the engagement.
While it is not required that one or both members of the couple purchase a ring, one is usually selected, and is often the subject of a joint decision on style and price. If the engagement does not work out, however, the law and etiquette may go to war.
In most situations an engagement ring is considered a promise and in some states a contract for the future. Normal protocol dictates that when a woman ends an engagement she should return the ring, but in situations where the man ends the relationship the choice is up to the woman to return the ring. Most courts do not require the ring's return if it is clear that the woman is not the person who ended the relationship.
California holds to the standard that if the receiver of the ring (usually the woman) breaks off the engagement she should return it, but if the giver (usually the man) breaks off the engagement the ring is considered a parting gift. If the ring is a family heirloom, some courts will rule that it must be returned to the rightful family owner.
If you are facing any type of relationship situation which threatens to become a legal problem, contact the Men's Legal Center. We can help you find answers to all your legal questions regarding engagements, marriages and other relationships.