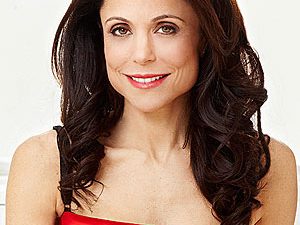 "Real Housewife" star Bethenny Frankel wasn't too thrilled about the initial divorce decree that ruled she was to pay estranged husband Jason Hoppy over $12,000 per month for support. After taking the divorce order to an appeals court, she's no longer required to pay support but will have to work with Hoppy to decide how their $5 million estate will be divided. In this article, we'll talk about how you can appeal your divorce decree.
How to Appeal Your Divorce Decree
Because divorce appeal requirements differ from state to state, we'll focus in this article with how things work here in California. There are essentially two (2) ways to modify or appeal your divorce decree.
Either you or your former spouse can file an appeal with the District Court of Appeals by showing that divorce law was improperly applied in your case or that the final decision was based upon false information, such as your spouse lying or hiding assets acquired during the marriage.
You or your former spouse can file to have your divorce judgement modified due to a change in circumstances – loss of employment, etc. – that could affect things like child support, custody or alimony arrangements.
How Long Do You Have to Appeal Your Divorce
Once the initial divorce ruling is made, you need to act fairly quickly to file your appeal. You have:
60 days from when you receive the "Notice of Entry" form that contains an official copy of the decree (this form is sent by the clerk of court to yours and your former spouse's attorneys)
180 days after the judgement is actually entered
What's Allowed in Divorce Appeals
While obtaining an appeal can be quite a battle, it may be your best bet if laws were misapplied in the original judgement. In some instances, you'll be unable to introduce new evidence during your appeal. Rather, much of the process revolves around the appellate judge pouring over documents from the original judgement to see if the law was misapplied.
San Diego's Men's Legal Center Can Help You
If you feel that your divorce was mishandled and would like to seek an appeal, or if your circumstances have changed and you're interested in modifying your divorce terms, we invite you to contact the Men's Legal Center in San Diego today at (619) 234-3838.