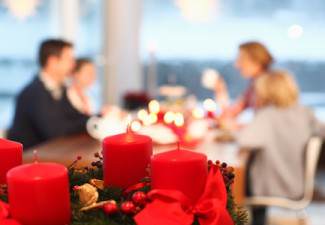 If you are facing a divorce, it is not uncommon to have questions and concerns about planning for the holiday season. After all, you and your former spouse are not likely to spend the holidays together and your children will need to have a schedule that allows them to spend time with both parents. Unfortunately, with the hectic holiday season that most families observe, finding the right balance between having fun and enjoying your children and participating in holiday traditions and travel may prove difficult.
The Men's Legal Center offers some tips for helping you to make the most of your holiday season, no matter when you have your children.
Remember the "reason for the season." It is easy to forget that the holidays are supposed to be about spending quality time with family. This is even harder to remember if you insist on focusing on traditions and demanding that they be observed. Your life has changed, and you may not always have the children on Thanksgiving or on Christmas morning. Instead of insisting on certain holiday observances, why not create some new memories and traditions? For example, if you celebrate Christmas, instead of insisting that gifts be opened on Christmas morning, have a "present brunch" the week before. Enjoy fixing some great food with your kids and opening your gifts in a relaxed atmosphere that makes the day all yours.
Have a well-thought-out agreement. A good divorce agreement takes the guesswork out of holidays. Be sure that yours specifies which holidays you will have your children and which they will spend with your ex. A common arrangement is to have the children spend the holidays with one parent one year and with the other on alternate years. This allows you both time to enjoy with your kids.
Enlist the help of family and friends. While it is a great thing to be able to spend the holidays with family, explain the new situation to them and ask for their support. Most families are willing to change their plans if they have advance notice in order to include everyone. Even if your family cannot change their holiday plans, you can still spend time with them and your children if you take the planning on yourself. Be flexible and creative.
The Men's Legal Center is ready to help you deal with the holidays and all other aspects of your divorce and custody issues. Contact us today for more information.