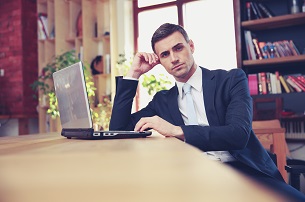 In a previous entry, we talked about why hiring a divorce lawyer is the smart move if you're facing divorce. In this issue, we'll talk about the importance of being completely honest with your lawyer.
I have to tell my lawyer about that?!
In many divorce proceedings, intimate details about the marriage are shared by one of the spouses. Because your lawyer is on your side, it's crucial you tell them any of the negative things you feel could come to light in the process.
We all have skeletons in our closet, and if modesty is preventing you from "being an open book" with your lawyer, you need to get over it. No matter what your story is, the chances are better than average that your lawyer has heard it before and won't be shocked.
Why does my lawyer need to know everything?
Simply put, the more your lawyer knows about your situation, the better equipped he/she will be to position you for the best possible outcome.
In the case of legal proceedings, surprises are not a good thing – especially in a family court room.
Knowing potentially damaging information ahead of time gives your lawyer an important heads-up opportunity to put together an effective strategy to address and defend those actions.
On the flip side, it's also important your lawyer know about the good things, like how involved you are with your children or the sacrifices you've made to support your partner. Knowing such information enables your lawyer to plan for making sure the court knows as well.
Being honest with your lawyer helps to see through the fog of divorce
As we've said before, many divorce cases are tinged with emotion. The chances are good that both you and your spouse will have your judgement somewhat clouded by the emotion.
But by being honest with your lawyer, you're enabling him/her to see through the haze.
If You're a Man Facing Divorce, Call The Men's Legal Center in San Diego
The best opportunity for a positive outcome in your divorce is to leverage the expertise of a skilled divorce attorney.
To talk more about your options, contact the Men's Legal Center in San Diego by calling (619) 234-3838 or through email.