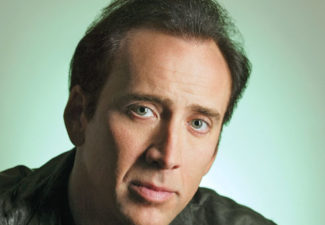 Just four days after marrying his fourth wife, Oscar-winning actor Nicolas Cage has filed for an annulment. His rationale? Being too far under the influence of alcohol at the time of the marriage and not being made aware of the truth about his wife's relationship with another person and her criminal history.
His wife, though, is having nothing to do with talks of annulment. She says that the marriage counts and she wants spousal support.
The case is definitely an interesting one, and in this issue, the San Diego divorce attorneys with the Men's Legal Center will explain the claims of both parties, and talk about how their claims may be viewed by the court.
This is just one area of divorce that requires the legal expertise of a skilled and experienced San Diego divorce attorney. If you're thinking of divorce, call the Men's Legal Center. We're proud to offer a free phone consultation. To receive yours and to make your first appointment, call us at 619-234-3838 or get in touch via email.
Nicolas Cage's Fourth Marriage at a Glance
In late March, Cage and makeup artist Erika Koike applied for a marriage license in Las Vegas. Just four days later, though, he asked for an annulment based upon three reasons:
He was under the influence of alcohol when the couple said their vows
His new wife had not been forthcoming about her relationship with another person
To his surprise, Cage learned of his wife's criminal past, which includes a host of charges for driving under the influence and allegations of assault
As for Koike's response, she says she open for ending the marriage – but wants to do through divorce rather than an annulment. She also asking for a spousal support.
Will Cage be offered his request for annulment?

It's difficult to say at this point. As we wrote in a previous blog, there are certain criteria to be met for an annulment to be granted.
Three of those criteria include (1) not being able to understand the nature of marriage and its obligations; (2) one partner already being married to someone else; and (3) the presence of fraud to convince one party to marry.
We include the criteria for one party already being married because Cage alludes to not being aware of his wife's true relationship with someone else.
Under California law, the family court has the discretion and authority to grant temporary support while an annulment case is proceeding. This is because the court may ultimately deny the request for annulment and grant either a divorce or legal separation.
The case, though, is being litigated in Nevada, though, which is seen by many as being more favorable to the breadwinning spouse.
If you're considering divorce in San Diego, call the Men's Legal Center.

We'll follow Cage's case and will keep you informed about how it turns out.
Remember, though, if you or someone you know is considering divorce, the San Diego divorce lawyers at the Men's Legal Center have a well-earned reputation for helping Californians prepare for their post-divorce lives.
You can receive a free phone consultation and make your appointment by calling 619-234-3838 or via email.