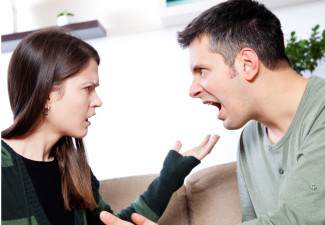 Divorce is a stressful process that can leave you functioning at less than your best. If you want help through your divorce process that focuses on your rights as a husband and father and helps you protect your relationship with your children and your financial assets, contact the Men's Legal Center today. We have attorneys who can help you navigate the difficult course of seeking a divorce.
Men vs. Women: Classic Battle, Modern Phenomenon
Perhaps you have just learned that your spouse wants a divorce. If so, you are not alone. According to data taken from many studies over the past 100 years, women initiated divorce in nearly 70 percent of the cases. When it comes to sexual equality, the women's movement seems to have bypassed the divorce courts. Men are still far more likely to be the defendants in a divorce case and are often seen as the natural choice for funding the divorce and its aftermath, while women are still seen as the natural choice for custody in many cases.
This does not mean that every case adheres to this pattern. In fact, more men than ever before are being granted joint or even primary custody of their children, and more women are being ordered to pay child support and even alimony. However, the men who are successful in gaining better custody and support arrangements often have the help of a qualified divorce attorney who understands a man's particular legal issues.
What Should I Do First?
If you find yourself facing a divorce, whether you want the divorce or your spouse is the one seeking to end the relationship, there are things you can do to minimize the damage. The Men's Legal Center recommends the following steps:
Stop or limit communication with your spouse. It may be very difficult to do, but unless you must communicate over the children's needs, try to stop talking, texting, emailing and otherwise communicating with your spouse until you have a chance to talk to an attorney. You will not do any good by keeping up communication and the chances are good that you will do damage.
Do not transfer large amounts of money. The one exception to this is your paycheck. If you normally have it deposited in a joint account, arrange immediately to have it transferred to an account to which only you have access. Do not stop paying your bills; simply make it impossible for your spouse to access your funds without your permission.
Talk to an attorney immediately. The sooner you talk to an attorney, the more damage control you will be able to do.
The Men's Legal Center has attorneys ready to help you with your divorce issues.