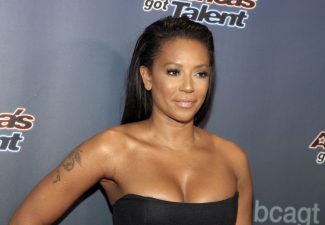 Just two weeks after filing for divorce, former Spice Girl Melanie Brown (Mel B) accused her husband, movie producer Stephen Belafonte, of various forms of abuse and threats throughout their 10-year marriage. Belafonte says it isn't true.
Who to believe? That's a difficult question to answer since it's not uncommon for claims of domestic abuse to be true, exaggerated or completely false.
We'll talk about it in this issue.
Mel B's Claims and Stephen's Response
In taking out a restraining order against Belafonte, Mel B described physical assaults, verbal threats and surveilling. In the documents, she wrote "I am in fear of my safety and I am in fear of being irreparably harmed as a result of his threats."
Stephen's lawyer issued a statement that read in part, "When the Court determines the truth, it will become clear that this entire charade was nothing more than a smear campaign intended to cover up Ms. Brown's own conduct during the marriage."
How Common Are False Claims of Abuse?
Each claim of abuse (physical or verbal) should be taken very seriously. They can easily complicate divorce and family law matters, as well as place your rights at extreme risk.
However, it's important to know that some claims of abuse are either exaggerated or untrue.
Some reports even say that as many as 70% of cases involving abuse are eventually determined to be unnecessary or false.
The hitch is that orders of protection – which, more often than not, accompany the claims – will stay in place until you have the opportunity to for a full court hearing.
If You Believe Abuse Claims Against You Are False, Call The Men's Legal Center
The best move you can make when such claims are leveled against you is to call a divorce attorney specializing in representing men. If left unchallenged, the claims can serious affect your custody and visitation rights, employment, reputation and rights to spousal support.
Call us at The Men's Legal Center; our phone number is (619) 234-3838 or you can reach us via email.