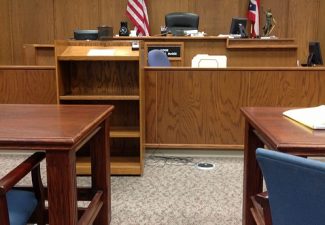 Back in December, reality TV star Apollo Nida of Real Housewives of Atlanta fame tried furiously to have his divorce thrown out of court by divorce lawyers. It's a process known as having a settled divorce case "vacated."
In this issue, we'll explore the topic a bit more and provide reasons some people may want to have their divorce decision vacated.
What Does Vacating a Divorce Mean?
In essence, it's a "do-over." A motion to vacate a judgment is a request for the court that decided the original divorce case make the verdict unenforceable because of some mistake.
What's Going on With Apollo?
Phaedra Parks filed for divorce from Nida while he was in prison for his role in a financial fraud scheme. Shortly after the divorce was finalized, Nida fought the ruling on the grounds that he felt he was taken advantage of because he couldn't mount a strenuous defense on his behalf while behind bars.
In addition to wanting the divorce vacated, Nida is seeking joint custody of their two young sons.
Call Us Now!! (619) 234-3838
Reasons to Have Divorce Vacated
Among the most common reasons for seeking to have your divorce vacated are:
The divorce order was reached against you because of fraud, perjury, duress or mental incapacity
The divorce order was reached against you because of a mistake you made, such as misunderstanding the facts of the law or you had the wrong information
You didn't receive notice of the summons and petition in a timely manner so that you could act properly
Simply filing a motion to vacate does not guarantee that a court will agree. It must be proven to the court that the mistake or whatever caused the error was important enough to have affected the judgement itself. After all, there are many ways to fumble a divorce.
Want Your Divorce Vacated? The Men's Legal Center of San Diego Can Help
It's sometimes easy to forget that judges and courts make mistakes just as anyone else does. If you feel that you've been wronged by a court's decision, you definitely need the expertise of a skilled attorney who knows divorce law. Learn more about the reasons for divorce from our blog.
Get in touch with us here at The Men's Legal Center. You can reach us at 619-234-3838 or by email.