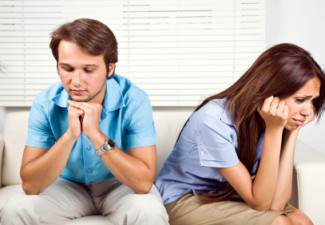 No one talks about it much, but there is still a great deal of tension between many former partners, even years after the divorce is final. In one way, this is understandable; after all, a divorce is one of the most painful and stressful things anyone can go through. On the other hand, at some point you have to take control of your emotions if you are going to move forward and have a working relationship with your ex, who may also be the parent of your children.
At the Men's Legal Center, we work with you to help you not only manage the legal aspects of your divorce but the emotional ones as well. By helping you get a fair deal in your divorce settlement, we believe that we can cut down on lingering resentment and hatred to the greatest extent possible. We also advocate both spouses cooperating for the benefit of the children.
Here are some tips to help you overcome your emotions and deal with your divorce in a more professional and businesslike manner.
Resolve to put the past behind you. Notice that we did not say "forget the past." You probably cannot do that. However, you can change the way you deal with your ex from here forward. The last thing that you want to do is bring up old sins if you hope to have a cordial ongoing relationship. If you find that you cannot do this on your own, ask for help. Just talking to someone else like a friend may help; if that is not enough, consider counseling to heal from your emotional wounds.
Treat your ex with respect. This is not a two-way street; even if your ex is not nice to you that has no bearing on how you treat her. Always take the "high road" and act with respect toward your ex, especially in front of your children.
Be flexible. While you should not give up your rights with regard to your children, working with instead of against your ex should be your goal. There may be times that you need to pick the kids up early or drop them off late, and it helps if you have been flexible with your ex's pickup and dropoff times in the past.
There are many ways you can help yourself by refusing to allow yourself to be pulled into old drama. Instead, talk to an attorney at the Men's Legal Center about fashioning a good divorce agreement that protects your rights.