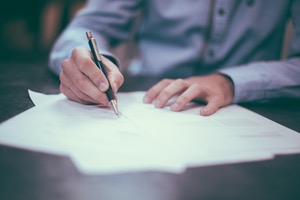 When funnyman Steve Harvey's ex-wife leaked information about their marriage in spite of a court order not to divulge any information about their divorce, she was arrested for contempt of court and spent time in jail
Could that happen to you or your ex-spouse?
In this issue, we'll examine the legal notion of contempt, and how it can relate to divorces in California.
What Is Contempt?
Contempt is the deliberate disobedience – or defiance – of a court order. It can also be applied to misconduct or disrespect in the presence of the court.
As it relates to divorce, contempt is most often related to violation of a court order, including:
Child support and alimony
Visitation schedules
Property division
Failing to comply with "Declaration of Disclosure" requirements
Restraining orders
What Establishes Contempt?
The key word in the above definition is "deliberate." In other words, to be found in contempt, it must be proven that you or your ex-spouse:
Knew the order had been issued
Were able to comply with the order but chose not to do so knowingly
Do not have an excuse for violating the order
For example, if you feel that your ex-spouse prevented you from seeing your children during a court-ordered visitation time, it would be up to you to prove that h/she was able to follow through with the order, but chose not to do so.
To increase your chances of being able to convince a court that your ex-spouse knowingly committed contempt, it's wise to send a warning letter before actually filing for contempt. That way, you can prove that you've made a good-faith effort to resolve the situation.
What Are The Consequences of Contempt?
The penalties for contempt can run the gamut from fines and paying your ex-spouse's lawyer fees to awarding custody time and – as in the case of the former Mrs. Harvey – jail time.
If You're a Man in San Diego Facing Divorce, Call The Men's Legal Center
Sometimes, you need a bit of legal help in enforcing orders mandated by Family Court. Likewise, if honest mistakes prevented you from carrying through with your end of the bargain, you need the help of a skilled lawyer to help ease your way.
Call us here at The Men's Legal Center; our number is (619) 234-3838 or you can reach us via email.