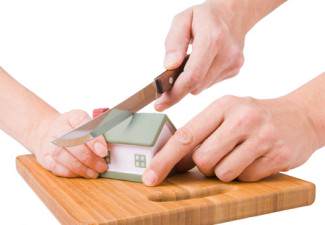 When you suffer through a divorce, one of the most painful aspects of the entire process is losing the things you have worked so hard for.  You may be forced to sell your home, your car or other important items simply to meet the financial obligations put upon you by a divorce agreement or judgment.  Is there any way to keep more of your assets in a divorce scenario?
Actually, there are ways you can keep more of what you have worked for, but it involves playing it smart when it comes to negotiating a divorce agreement. The attorneys at the Men's Legal Center may be able to help you structure and execute a divorce agreement that does not put you at a financial disadvantage. But you must be willing to work with them and compromise on key issues.
Here are some tips for negotiating a divorce agreement that gives you more control over your assets:
Do not fight the wrong battles.  Of all advice you receive during a divorce, this is probably the most important, whether you are talking about custody of your children or division of your assets.  Divorces tend to be emotional, acrimonious exercises and picking a fight over small things is common.  Unfortunately, the short-lived satisfaction of winning a battle may cost you the entire war.
Be willing to give something up.  When you approach a negotiation with an open hand containing something valuable, you immediately gain the attention of the other party and deflect attention from the thing you want to take away.  This is an old method that has worked for many years!  As you negotiate, think about giving up something that the other party wants.  This will allow you to make an offer that will tempt the other side into giving up something that you want.
Rearrange your priorities.  You must rethink certain things when you divorce.  Some things you may give up simply because you want to, while others you may be forced to let go.  It is important that you understand, deep down, what your "bottom line" is so that you can move toward that.  While you may not tell the other party your every wish, you and your attorney should understand where you cannot compromise so that you can make good negotiating decisions.
With some smart thinking and hard work, it is possible to hammer out a negotiation that will allow you to keep some or most of your assets.