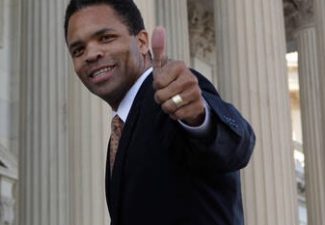 Former U.S. Rep. Jesse Jackson Jr.'s child support payment requirements have been slashed by $1,200.
In this issue, we'll tell you why Jackson's payments have been reduced, and tell you about steps to take if there's reason to have your own payments cut.
The Case at a Glance
During a previous ruling, Jackson was ordered to make monthly child support payments of $1,529. He and his soon-to-be former partner have two teen children.
However, Jackson and is lawyer successfully argued that the judge in that ruling forgot to subtract the nearly $1,200 he already contributes toward child support through automatic deductions from his Social Security payments to cover his depression and bipolar disorder.
How Can Your Child Support Payments Be Reduced?
While the overall goal of child support is to ensure that the child is taken care of, there are reasons why the person required to make the payments may need the amount to be reduced.
When this happens, you need to file for a child support modification, and we can help you with that.
Some of the perfectly justifiable reasons for having your child support modified include but are not limited to:
One of the parents losing their job
A change in the amount of time the child spends with each parent (the courts will usually agree that the parent with whom the child spends the most time is paying to cover for a significant amount of the child's needs)
Changes to how much is required to cover the child's needs, like child care, health care or education
You've been incarcerated, in which case child support payments are automatically suspended
Don't Try Child Support Modification on Your Own; Call The Men's Legal Center in San Diego
The most important things to keep in mind if a child support modification is needed are to:
Act fast (remember, unless your order has been modified, you will be on the hook for the amount still owed – plus interest)
Leverage the expert legal advice and guidance of a skilled attorney
Get in touch with The Men's Legal Center here in San Diego. Our number is 619-234-3838 or you can reach us via email.