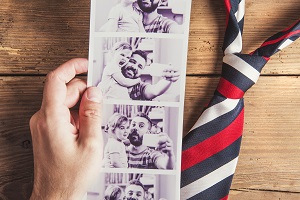 For many soon-to-be divorced fathers, the thoughts of raising their daughter alone can be just as unnerving as the divorce process itself.
While you will most likely experience a change in your relationship with your daughter as you both settle into your post-divorce lives, it's vital to remember that your bond is more important now than ever before.
In this issue, the San Diego family law attorneys with The Men's Legal Center will share ways for not only maintaining –but strengthening – the bond with your daughter.
Realize that you don't have to go it alone.
Your daughter needs mentors in her life, and you're definitely one of them. However, being divorced – or close to it – doesn't mean there isn't a need for a female mentor. Moreover, the chances are good there's someone in your sphere of influence that could fit that bill.
Whether it's someone in your family (mother, grandmother, aunt, etc.) that could take on this critical role, or someone you could connect your daughter with (a Girl Scout leader, family friend, church youth leader), the importance of a strong female mentor is an essential step for your daughter's growth.
The bottom line, though, is to make sure your daughter's female mentor is someone you trust completely.
When many single fathers learn their daughter is experiencing a problem or period of difficulty, the reflexive response is to find a solution. For many issues, though, your daughter merely needs someone to listen to her and truly understand what she is going through.
That's why it's so important to keep the lines of communication with your daughter open at all times.
Help her navigate changes, dating, and relationships.
The mere thought of talking with their daughters about physical changes and dating can be enough to send some single dads running for the door. Don't be that dad.
Embrace your role of helping your daughter make sense of it all. Yes, there will be times of awkwardness, but open communication is best. This is also an excellent time to rely upon the trusted female mentor mentioned above.
For expert service and advice from a men's divorce lawyer in San Diego, call The Men's Legal Center.

If you're facing divorce, get in touch with us here at The Men's Legal Center. We're committed to making sure you have the resources you need as you begin this new chapter in your life.
You can reach us by phone at 619-234-338 or via email.