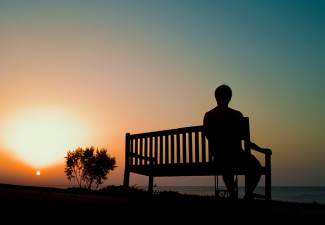 While many people who go through the end of a relationship may be under intense stress and could even feel like they are dying, a recent study has shown that divorce may not be as harmful to overall health as once thought.
According to researchers from the London School of Economics and London School of Hygiene & Tropical Medicine, data was gathered from more than 10,000 people who were born in the same week in 1958. The team chronicled the relationship status of each participant during ages 23, 33, 42, and 46. When patients were between the ages 44 and 46 they underwent a physical exam.
From the data collected, the study authors made several interesting findings. When compared to adults who were still with their original partners, adults who had divorced then remarried were no more likely to suffer from respiratory or cardiovascular issues. Interestingly, those who were unmarried were more at risk for health issues. The two study authors stated that "Numerous studies have found that married people have better health than unmarried people." Surprisingly, this is not the first study to show that people can recover from divorce and have their health return to the original pre-divorce levels.
Men's Health After Divorce
According to the authors, "Previous research has also shown that men experience an initial decline after divorce, but we found that in the long term, they tend to revert back to their pre-divorce health status. Surprisingly, those men who divorced in their late 30s and did not subsequently remarry were less likely to suffer from conditions related to diabetes in early middle age compared to those who were married."
Some studies show that men can become isolated, depressed and unhealthy after divorce. To avoid these potential health issues, it is important to continue to take care of yourself, even if you are mentally in pain. Get back out there and try new things, such as biking, running or other physical activity. Not only will this improve your physical health, but it will also help relieve your stress and make you feel better.
How to Make the Divorce Process Easier
If you are facing divorce, you may be stressed, angry and not feeling your best. The team at Men's Legal Center is here to help relieve your stress by handling the legal issues surrounding your divorce. We have the experience and skill you need to ensure your rights are fully protected. Call today for a consultation.