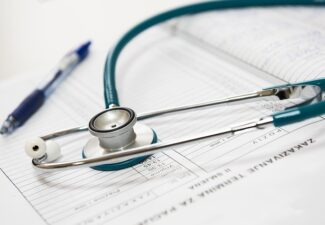 A new report from TIME magazine says that many couples are putting their divorce plans on hold until the health care insurance matter is cleared up in Washington, D.C.
Because health insurance is a necessity and can be very expensive, it's crucial that you have all the information you need to plan for the future.
We'll talk about it in this issue.
Why are some couples putting their divorce plans on hold?
According to the TIME article, the decision to hold off on finalizing divorce plans boils down to one word: uncertainty.
"We don't know what will be in place, what it will cost and if you can even get it," said an executive with a divorce and financial advice agency.
Some couples are deciding to remain married (for now) and entering into post-nuptial agreements with specific directions on how things will be handled in the event of a divorce in the future.
Other couples are going through with the divorce process but holding off on signing the final papers for processing.
What can I do right now about my insurance?
We've shared advice about insurance and divorce in a previous blog entry.
Health Insurance
If you share the insurance coverage of one spouse's work benefits package, there will be an automatic change to the coverage after the divorce is finalized. Under the Consolidate Omnibus Budget Reconciliation Act (COBRA), you'll have 36 months of continuous coverage on your spouse's policy, but you'll be responsible for paying the full premium.
Home & Auto Insurance
It's crucial to make sure your home insurance coverage – particularly your liability insurance – remains in place, even if you've moved out. If the liability coverage is dropped but your name remains on the house deed, you'll still be liable if someone is injured on the property.
If the vehicles owned by both spouses will be parked at different locations, they should be listed on separate car insurance policies.
While this means you may be losing out on discounts for bundling home and car policies with one company, it may be to your advantage to include those costs in the estimated expenses document before your divorce is finalized.
If You're a Man Facing Divorce, Call The Men's Legal Center in San Diego
We know divorce can be a mentally draining experience. The key to getting through it is understanding the abundant options and resources available to you.
To talk more about those options, contact the Men's Legal Center in San Diego by calling (619) 234-3838 or through email.