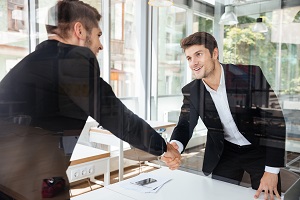 We've written previously about the ongoing divorce case between Jesse Jackson, Jr. and his wife, Sandi. In that previous article, we shared news that Jesse and his lawyer were successful in having his child support payments reduced.
The Jacksons are back in the news with word that that their attempts at mediation have failed. So what's their next move?
We'll talk about it in this issue, and share information for what could happen if you and your spouse or partner are unable to reach an agreement in mediation.
What's going on with Jesse Jackson, Jr. and his wife?
After being ordered by a Chicago judge to take part in mediation, the couple were unable to reach an agreement on a host of issues. Jesse's lawyer confirmed that the couple remained "significantly apart" on money issues, child visitation, health insurance matters and the costs of education for their two children.
Making matters possibly more difficult is the fact that the two parents live in separate cities; Jesse in Chicago and Sandi in Washington. In similar cases when parents live in different cities, even things like how much time is spent on FaceTime and Skype with the absent parent must be agreed upon.
Their case will now move on to court, and a pre-trial hearing has been set for Dec. 11 in Washington.
What happens if mediation fails in California?
Divorce laws vary throughout the U.S. For example, here in San Diego, if a mediation fails, the mediator will make a recommendation to the court. In Orange and Los Angeles counties, though, the mediators remain confidential and do not report to the court.
Other than those difference, if a settlement cannot be reached in mediation, there will typically be a hearing or settlement conference with the judge to resolve whatever issues are keeping you and your spouse or partner apart.
If children are involved, the judge may order a child custody evaluation by a mental health professional be done to gather more information before a decision is made.
To Find Out More About Divorce Mediation in California, Call The Men's Legal Center in San Diego
A divorce is a process. To make sure all of your interests are protected, and all requirements are completed and done the right way, get in touch with us here at The Men's Legal Center.
Our number is (619) 234-3838 or you can reach us via email.