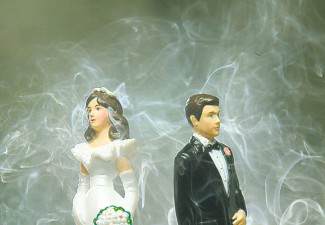 According to recent statistics, a surprising number of divorces are occurring between couples who are over the age of 50. This boom in so-called "gray divorce" has resulted in changes in the way that retirement accounts are divided, particularly for those couples who are on the brink of retirement when they decide to separate.
The Men's Legal Center is ready to help individuals who are facing divorce later in life, sometimes after many years of marriage, and need assistance in planning for an upcoming retirement in addition to the property division and other issues raised by divorce at a late age.
Gray Divorce: A Growing Phenomenon
The world in which couples stayed together is gone, and divorce is a reality for couples of any age and any number of years of marriage these days. According to recent studies, Americans over 50 are twice as likely to get divorced as the same age groups were 20 years ago. In 1990, fewer than 10 percent of those over 50 divorced; now, 25 percent of all divorce are among people who are 50 or older.
There are several theories on the reasons for this phenomenon. Some say that longer life spans mean that people are spending more time together after retirement, leading to more arguments and unhappiness. Due to the fact that so many women now have careers, others credit the independence of women as a factor for gray divorce. Women may not feel they have to choose between divorce and poverty.
The Financial Crisis of Gray Divorce
Whatever the reason, the economic impact on couples is undeniable. Both men and women generally suffer from dividing property and retirement accounts, but men in particular are vulnerable if a woman has stayed home and raised children and has not contributed to a retirement account herself. Because the standard is that both couples should enjoy a similar lifestyle to that which they had before divorce if possible, courts tend to award women who have not worked with a settlement that includes part of the husband's retirement account.
This could mean that husbands have far less money to retire with than they had planned. If a man is facing a divorce at any age, but particularly if the man is close to retirement, this type of settlement can be devastating. The Men's Legal Center may be able to help you if you are facing divorce; give us a call today.