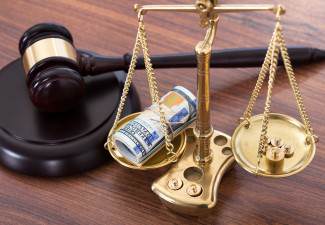 A high asset divorce is similar to other divorces but may involve far more complicated division agreements in terms of marital property. The financial implications of property value and division are crucial to a fair divorce and are even more important when the assets are of high value. High-value assets also tend to raise issues with the government regarding taxes. To ensure your wealth and assets are properly protected, seek the help of experienced divorce lawyers like those at the Men's Legal Center.
When you and your partner are facing divorce with a large estate, it is critical that you are represented by a law firm that has the experience as well as the resources to protect your interests both before, during, and after a divorce.
What Are the Benefits of Working with High Asset Divorce Lawyers?
There are many benefits to working with experienced high asset divorce attorneys like those at the Men's Legal Center. We have extensive experience working with many high asset divorce cases and will work tirelessly to help you properly identify, characterize and value your assets.
In a high asset divorce, your assets may include:
Privately-held businesses
Investment accounts
Business interests in publicly-held companies
Securities
Retirement accounts
IRAs
401(k)s
Real estate holdings
Corporate shares of stock
Bonds
Retirement benefits
The Men's Legal Center offers attorneys who can represent wealthy business owners and executives to safely seek divorce. We understand that these complicated divorce cases require business and stock valuations as well as help for clients who have bonuses and commission income along with other high-value assets. We also understand how high-value assets affect child and spousal support.
Our knowledgeable attorneys will fight for proper valuation of assets to ensure you are fully protected. This intensive process involves tracking down all shared assets, even those that are held in foreign countries. This process requires skill and knowledge of the legal and financial system. Luckily, the attorneys at the Men's Legal Center have both the experience and knowledge to successfully perform these important functions. Along with properly valuing your assets, we will also take tax implications into consideration. The division of assets is seen as a taxable event, so tax implications must be carefully considered to ensure a fair division of both assets and debts.
When you need an attorney who has the expertise to protect the interests of men who have substantial financial assets, turn to the team at the Men's Legal Center.