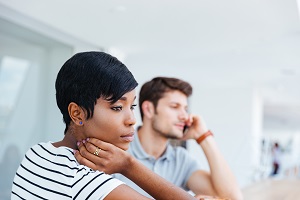 Over the course of the last several years, there have been a host of celebrity marriages that have ended in annulment. Among them were Renée Zellweger and Kenny Chesney, Carmen Electra and Dennis Rodman, Britney Spears and Jason Alexander, and Kim Kardashian and Kris Humphries.
In this issue, we'll take a closer look at annulment so that you can decide if it's a viable option for you.
What is annulment?
Annulments and divorces are two different terms. While a divorce will mark the end of a marriage, an annulment treats a marriage as if it never existed. Annulments are granted in cases where the marriage was void under California law.
What are grounds for annulment in California?
There are actually quite a few reasons a judge will grant an annulment. Among them are:
When the couple are actually related by blood;
One partner is already married to someone else or is in a registered domestic partnership;
Fraud was used to convince one partner to get married;
The marriage occurred while one partner was physically incapacitated;
Either partner was not capable of understanding (unsound mind) the nature of marriage and its obligations;
Force was used to convince one partner to enter into the marriage; and
Either partner was not able to consummate the marriage due to physical incapacity, such as impotence.
Is there a statute of limitations for annulments in California?
While you can file for divorce at practically any time, there is a statute of limitations for annulments. Here's how it breaks down:
If the person filing for annulment was under 18 at the time of the marriage, they must file within 4 years after they turn 18;
If the person filing for annulment is doing so because of fraud, they must do it within 4 years of when the fraud was discovered;
Annulments for use of force need to be filed within 4 years of the marriage; and
If the reason is physical incapacity, filing for annulment must occur within 4 years of the marriage.
How do I get an annulment in California?
The process is actually very similar to that of getting a divorce. While you can follow the step-by-step instructions provided by the State of California, the process itself can be a complicated one. Because of that, you're strongly encouraged to leverage the expertise of a skilled divorce attorney.
If You're Considering Annulment, Call The Men's Legal Center in San Diego
To talk more about annulment and the rest of your options, contact the Men's Legal Center in San Diego by calling (619) 234-3838 or through email