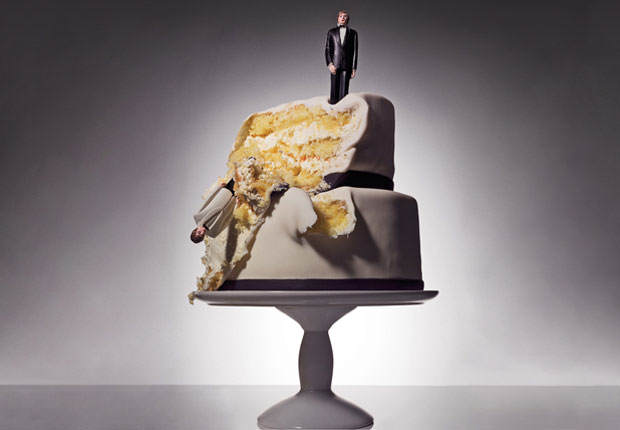 While many gay couples are now celebrating their new ability to formalize their union, reports indicate that divorces now pending for some of the first couples to benefit from same-sex marriages may be fraught with legal pitfalls.
There can be many problems with dissolving a same-sex marriage that do not necessarily affect heterosexual couples.  This can lead to high costs and more complications when same-sex couples want to divorce.  Some of these issues include:
Same-sex marriage is not legal in all states.  Until a national referendum brings gay marriage to all states or until all states voluntarily pass same-sex marriage laws, gay couples are going to have a problem if they move from one state to another then decide to divorce.  Currently 13 states and the District of Columbia recognize gay marriage.  However, some of these states, such as Massachusetts, require gay couples to establish residency there in order to get a divorce.  However, a prenuptial agreement is recognized in all states and can prove valuable if a same-sex couple splits but has to wait some time for a legal divorce.
Assets are not held jointly.  States vary on their definition of marital assets.  It is very important for same-sex couples, as well as heterosexual couples, to understand what will be "mine" and what will be "ours" in the event of a divorce.
Custody battles sometimes become impossible to settle.  Depending on how the same-sex couple became parents, custody can become a nightmare.  Many states that do not allow same-sex marriage simply award custody to the birth mother in the case of lesbian couples, while gay male couples must battle it out with each other over who should be the proper parent.  Legal adoption may help, but adoption issues can become entangled and complicated as well.
Not all attorneys have expertise in same-sex marriage issues.  Finding an attorney to handle a same-sex divorce may not be easy.  However, as these unions become more common, it is likely that the number of attorneys capable of handling same-sex marriage divorce, separation, child custody and support issues will grow.
Whether a man is involved in a same-sex marriage, heterosexual marriage or a relationship, it is critical that he protect his rights as a partner and a father.  The Men's Legal Center attorneys can help men handle divorce issues no matter what the circumstances.