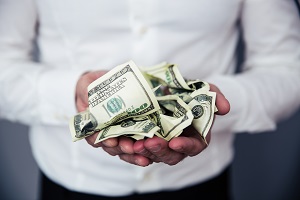 In a recent post, we talked briefly about how the changes for spousal support were upended by new legislation passed in Washington, DC. In the article, we focused mainly on the tax implications for spousal support. It turns out, however, there are a few more good reasons you may want to speed up your divorce process before 2018 comes to a close.
We'll talk about it in this issue.
What will change in 2019?
A recent report from Forbes did a good job of outlining how you can position yourself to save money for years to come by finalizing your divorce before the end of this year.
Keep spousal support tax deductible.
As we said in our previous post, for all divorces finalized after December 31, 2018, spousal support will no longer be tax deductible for the one writing the check. Likewise, the person receiving the support will no longer be required to pay taxes on the received payments.
If your divorce is finalized in 2018, however, and you're required to pay spousal support, you can still claim it as a tax deduction for the foreseeable future. Even if your divorce agreement has to be modified at some point in the future, you can still hold onto the tax deductibility status.
How the home is affected.
The decision of what to do with the family home is often one of the biggest sticking points of a divorce. The new legislation, though, actually lowered the deductibility of property taxes and the mortgage thresholds that qualify for interest deduction.
Tax deduction for kids is reduced.
The personal exemption for tax years 2018-2025 has been eliminated, which means neither parent is eligible for a multiplier of children as a tax deduction. However, there are additional child tax credits for which the custodial parent may be eligible.
Facing Divorce in San Diego? Call The Men's Legal Center

If you're a man facing divorce, we urge you to get in touch with us here at the Men's Legal Center. Our sole purpose is to make sure men have the resources and knowledge they need for the best possible outcome in family court.
You can reach us at 619-234-3838 or via email.