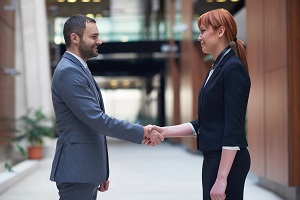 Divorces can be a unique process by the fact that, in many cases, the participants typically continue with some sort of relationship long after the legal dust has settled. With issues like spousal and child support, custody, visitation, property division, etc. divorces can easily become complicated – and sometimes messy – events.
Before your divorce can be finalized, you and your soon-to-be formers spouse or partner may be required to take part in a mandatory settlement conference.
What is the goal of a mandatory settlement conference?
This is the one last chance for divorcing couples to review everything that's at stake and to reach a settlement that's good for both sides. In most cases, reaching an agreement is a far better option than leaving issues to the decision of the court.
What will happen at the mandatory settlement conference?
There's a bit of prep work before the actual conference. You'll typically meet with your family law attorney to discuss the issues to be decided, your preferred outcome, and strategies for any give and take in the conference itself.
Then, no more than five days before the conference, your lawyer will submit a settlement conference brief that outlines the issues needing to be settled and a good faith offer of a way to settle them.
During the actual conference, both parties and their lawyers will meet briefly with a judge before going beyond the courtroom to continue the conference with an appointed settlement judge.
While the settlement judge, who is typically an attorney specializing in family law, does not have the authority to make any rulings, his or her main job is to keep the negotiations open so that a resolution can be reached.
If the issues are resolved, all parties will sign an agreement. If there is still no resolution, the next step will be for the court to decide.
If you're facing divorce in San Diego, call the Men's Legal Center.

Our goal is for you to get the resolution you want from your divorce. We are professional negotiators, and as licensed San Diego family law attorneys, the Men's Legal Center is here to guide you through the process and secure an outcome as close to your desires as possible.
You can receive a free phone consultation and make your appointment by calling 619-234-3838 or via email.