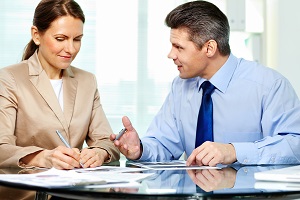 Feelings of anger and confusion are common among couples facing divorce. As we've written before, though, there is much power in letting go of that anger. In fact, it could be life-saving.
In this issue, the San Diego divorce attorneys with The Men's Legal Center will share the story of a man who literally owes his life to the woman he divorced more than 20 years ago.
If you're currently going through a divorce or are considering doing so, get in touch with us here at The Men's Legal Center by calling 619-234-3838 or via email.
We're among the best family law firms in San Diego and will work one-on-one with you to position you for the best possible post-divorce outcome.
The Story of a Man Who Owes His Life to His Ex-Wife
Bill and Mary were high school sweethearts who eventually married. After being husband and wife for 24 years, they decided to divorce but committed themselves to the well-being of their two children.
The two remained friendly throughout the years after their divorce. It was a friendship that saved Bill's life.
Last year, he was told by doctors that he would need a kidney transplant. While his daughter was a donor match, the transplant procedure would be too difficult as she raised two children of her own.
Mary stepped up for her family, took a test to confirm she'd be a match, and underwent a successful kidney transplant surgery in October.
"If this story changes just one person's actions or attitude towards their ex, it'll be worth it," said Mary. "For me, it wasn't even a decision. It was like him calling up and saying, 'can you come over and help us rake leaves?' That's how I think of it."
To talk more about your divorce options, call the San Diego divorce attorneys at The Men's Legal Center.

There's a powerful message in the true-life story of Bill and Mary, and it's the realization that family is everything.
We understand that feeling of anger are common for some who are facing divorce. But we also realize that there is power in staying on the high road.
If you're considering divorce, we'd love to speak with you about your options. We're committed to making sure you have the resources and knowledge they need for the best possible outcome in family court.
To find out how we can help you, call The Men's Legal Center at 619-234-3838 or send an email.