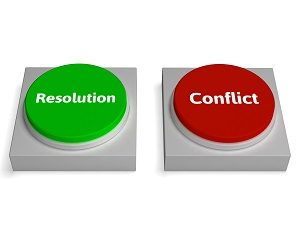 If you're considering divorce but want more control over the final outcome, mediation may be a good option for you.
We'll talk about it in this issue.
Mediation at a Glance
In a nutshell, mediation is a process in which you and your spouse/partner both actively participate in the negotiation process to reach a settlement in the presence of a neutral person – the mediator.
The role of the mediator is not to make a decision. In fact, the mediator's role is simply to spur conversation, and to help you and your spouse/partner to explore all available options in reaching an agreement – and the consequences of those options.
Mandated Forms of Mediation
You and your spouse/partner have the choice of voluntarily going through the mediation process over issues concerning distribution of marital property and debts.
If custody of children produced in the marriage is an issue, though, California Family Code requires both of you to participate in mediation sessions.
Advantages of Mediation in California
Essentially, there are three (3) big advantages to mediated divorces in California:
Speed
Divorces that are litigated can turn volatile and take a long time to complete thanks to already overcrowded court dockets.
Civility
A big part of mediation is reducing the tension level, not raising it.
Cheaper
There are a potential host of high fees in some litigated divorces, including for processes discovery, lawyer negotiations, and witness and trial preparation.
Who Makes The Decision?
That's the beauty of it: you and your spouse or partner are the ones who ultimately make the decisions on how the issues of your divorce will be settled.
Once you've both reached an agreement, the mediator will prepare a Marital Settlement Agreement (MSA), then you should have your lawyer look it over before you sign it.
To Find Out More About Divorce Mediation in California, Call The Men's Legal Center in San Diego
A divorce is a process. To make sure all of your interests are protected, and all requirements are completed and done the right way, get in touch with us here at The Men's Legal Center.
Our number is (619) 234-3838 or you can reach us via email.