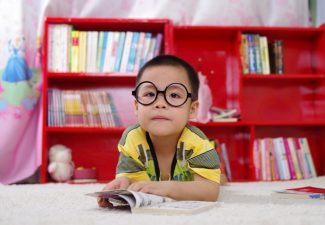 According to reports, there were two arrest warrants for reality TV star Adam Lind for unpaid child support. The "Teen Mom 2" star reportedly owed over $9,000 collectively to the mothers of his two children.
In this issue, we'll talk about what can happen if you get behind in child support payments.
Child Support at a Glance
Court-ordered child support is essentially a reflections of the State of California's legal opinion that the child's best interest remains the top priority of a partnership – especially after a divorce.
Because the custodial parent (the parent with whom the child lives) is paying a hefty portion of their resources for the basic needs of the child (food, clothing, shelter, insurance, medical needs, etc.), the other parent will make regular support payments – typically on a monthly basis – until the child reaches the age of 18 (or 19 if he/she has not graduated from high school).
What Can Happen If I Fall Behind in Child Support Payments?
Here in California, the California Department of Child Support Services (DCSS) is in charge of helping to make sure parents and guardians meet their responsibilities to their children.
By law, the agency has a host of ways to enforce the collection of child support, including:
Finding you in contempt of court (because child support is typically court-ordered), which can result in jail time
Suspending your driver's license as well as any business, commercial or other professional licenses you may have
Enforcing a wage garnishment order
Placing a lien on your property and bank accounts in California
Seizing tax refunds as well as benefits for unemployment, disability or workers' compensation
What is I lost my job or my income was reduced?
The DCSS realizes that changes in life happen. However, losing your job or having a reduction in income does not release you from your responsibility to pay child support.
When life changes occur, it's crucial that you notify the DCSS immediately and consult with a lawyer to begin the process of a modification to your child support order.
If You're Going Through a Divorce, Call The Men's Legal Center in San Diego
We're here to make sure men get a fair shake in throughout their divorce process. If you experience life changes that may prevent you from meeting a court-ordered responsibility like child support, it's crucial that you let a skilled lawyer make sure your bases are covered.
Call the Men's Legal Center today; our number is (619) 234-3838 or you can reach us via email.