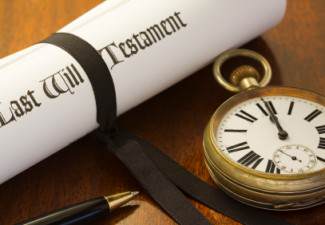 Divorce involves many important decisions about how to separate and re-title assets. Sometimes more immediate financial decisions overshadow your need to make changes in your long-term estate planning. Most spouses do not want the ex-spouse to inherit their assets or to be the one to make life and death decisions for them. For this reason, it is important to update your estate plan as soon as possible in the event of a divorce.
The attorneys at Men's Legal Center can help you with estate planning as well as divorce and custody issues. We will work with you to ensure that your future is secure and that your assets will be distributed properly.
Change Your Beneficiaries
Normally, life insurance proceeds are not distributed through your will. Instead, they are paid to those you listed as beneficiaries. If you listed your spouse as beneficiary when you were married, you need to update your policy or account information, even though your divorce may be final and you have drawn up a new will.
Who do you designate as your new beneficiary? You can certainly list your child or children as your beneficiaries, as well as your estate. However, if you die while your children are minors, you may want to create a trust through your will in order to protect your children's inheritance.
End-Of-Life Decisions
You should also consider who you want to make important health care decisions for you if you cannot make them yourself. You can name a sibling, parent, friend or an adult child in your "living will," ensuring your life is in the hands of someone you trust. A living will allows you to direct the responsible party on how to handle certain circumstances; if you are on life support, for example, your living will can guide the responsible person in making end-of-life decisions.
When You Need Professional Guidance And Assistance
Divorce is a long and complicated process, and it can be made even more complicated by the need to update your will, beneficiaries and other information. Although it may be a big job, it is important that you update these documents as quickly as possible.
The experienced team of attorneys at Men's Legal Center can help you with any of your legal needs, including estate planning. By updating your beneficiaries, will and other legal documents, you can ensure that you are protected as well as your children on any others who may depend on you.