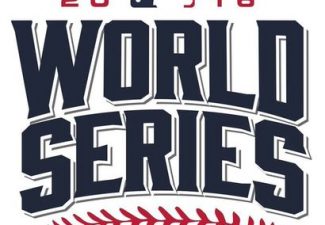 For the first time in 71 years, the Chicago Cubs made it back to the World Series. To illustrate how passionate Cubs fans are about seeing the (possibly) once-in-a-lifetime event, consider this: One woman took her estranged husband to court for seats Game 4 of the series between the Cubs and the Cleveland Indians.
How We Got Here
The man went in with friends to buy a Cubs season-ticket package, which included tickets to the Series. The tickets were bought well before the man and his wife's divorce proceedings began. Both of them wanted to take their 12-year-old son to the game.
The woman filed an "Emergency Petition for World Series Tickets" with Cook County Circuit Court on the eve of the game. Her basis for the claim was that the Cubs would probably not make it back to the Series in her lifetime.
The court's decision seemed to straddle the fence a bit with Judge Marya Nega ruling that the man could keep the tickets but had to purchase a ticket for his wife in an equivalent section.
At the time, tickets for outfield bleacher or upper-tier box seating were going for $3,000.
A Stunning Admission During Response From the Man's Lawyer (A White Sox Fan)
The man's lawyer objected to the basis of the lawsuit that it may be another lifetime before the Cubs make it back to the Series.
A fan of the Cubs' crosstown rival, the Chicago White Sox, the lawyer reluctantly acknowledged to the court that the "Cubs are a great team. Even if the Cubs lose this time, it is likely – regrettably – that they will be back to the World Series again soon," he said.
Clause for Event Tickets?
Considering that we Americans love our sports, it's likely that this issue has arisen before. In fact, the NFL's Green Bay Packers actually have a clause to address similar concerns.
Their clause reads: "Upon divorce or separation, we will honor a stipulation authorizing retention or transfer of tickets to one or both of the parties. Without a stipulation or agreement, the tickets shall revert to the Green Bay Packers who shall have the right to divide the tickets between the parties."
Make Sure You Can Keep What You Want; Call the Men's Legal Center
If you're facing divorce and want to make sure you're able to keep something you're passionate about, you need expert legal help.
Get in touch with The Men's Legal Center by calling (619) 234-3838 or sending an email.