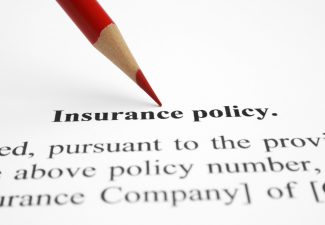 Whether its custody, alimony, division of property or something else, there is a host of delicate issues that must be sorted in a divorce. Often lost in that shuffle is insurance.
With a bit of help from Bankrate, we'll share information about how insurance can be affected by your divorce.
Life Insurance
Among the first things to consider are the beneficiaries listed on your life insurance. If you forget to change the beneficiary and you pass away, your ex may get the insurance money rather than a new spouse or someone else you'd prefer.
It's also worth considering looking at whether or not a new life insurance policy can be a method to ensure that funds necessary for child support and alimony are still available in the event of a death of one of the former spouses.
The cash value of an insurance policy – which is sometimes more than many other assets – can be considered along with the other assets in a divorce settlement.
Health Insurance
If you and your spouse share the benefits of one spouse's work benefits package, the divorce will dictate a policy change. If you're sharing the health insurance of your spouse's benefits, under the Consolidate Omnibus Budget Reconciliation Act (COBRA), you'll have 36 months of continuous coverage on your spouse's policy, but you'll be responsible for paying the full premium.
One divorce strategy often employed by unemployed spouses in the negotiation phase of divorce is to have the COBRA premiums paid by the employed spouse.
If you have children, the child support portion of the divorce agreement will assign responsibility for who will provide their health insurance.
Home & Auto Insurance
It's crucial to make sure your home insurance coverage – particularly your liability insurance – remains in place, even if you've moved out. If the liability coverage is dropped but your name remains on the house deed, you'll still be liable if someone is injured on the property.
If the vehicles owned by both spouses will be parked at different locations, they should be listed on separate car insurance policies.
While this means you may be losing out on discounts for bundling home and car policies with one company, it may be to your advantage to include those costs in the estimated expenses document before your divorce is finalized.
The Men's Legal Center: Fiercely Protecting the Rights of Divorced Men
As you can tell, there are many bases that must be covered when going through a divorce. That's why it pays to have a skilled lawyer on your side so that all the angles are covered.
If you've got questions about your situation, get in touch with The Men's Legal Center by calling 619-234-3838 or by email.