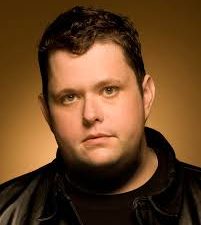 According to the former wife of Ralphie May, the legendary comedian hid an expensive tour bus during their divorce proceedings. She claims they bought the $200,000 bus together, and she's now suing his former manager for ownership of it.
Was the late comedian in the wrong? We'll talk about it in this issue.
Who owns Ralphie May's tour bus?
At this point, it's not clear. May and his former wife, Lahna Turner, purchased the 2003 Prevost bus shortly after the formation of their entertainment company.
However, Turner is claiming that after May filed for divorce in 2015, he actually transferred the title of the Prevost to another company in an attempt to keep its value as an asset hidden in the divorce disclosure declaration.
May's manager, Andrew Dorfman, is claiming that he is owed $100,000 in commissions for business deals made before May's sudden death in 2017.
Dorfman is attempting to hold onto the Prevost because it's the only remaining substantial asset of May's.
Who will win this case?
We'll keep following this case and let you know how it turns out. The importance of playing by the rules in terms of divorce disclosure documents, however, is a topic we've talked about before.
As we wrote then, because the disclosure forms are required by law – and will be thoroughly examined by both sides in your divorce – it's definitely in your best interest to be completely forthcoming and on the up-and-up.
When do divorce disclosure documents have to be filed?
You have 60 days from when the petition of divorce is filed and 60 days of the respondent's answer to submit your divorce disclosure forms. The timelines are in place to keep your case moving as quickly and efficiently as possible.
Keep in mind that there are actually three (3) forms that need to be completed.
Declaration of Disclosure – this is essentially a cover sheet for your submission
Schedule of Assets and Debts – a full listing of all assets and debts, including items of which you only have an ownership interest in
Income and Expense Declaration – complete information about your employer, salary, tax status, education, benefits, etc.
For expert service and advice from a men's divorce lawyer in San Diego, call The Men's Legal Center.
It's crucial that you have the skilled experience of a men's divorce lawyer to help make sure things are done the right way during your divorce to protect yourself and your interests over the long haul.
If you're a man facing divorce, get in touch with us here at The Men's Legal Center. We're committed to making sure you have the resources you need as you begin this new chapter in your life.
You can reach us by phone at 619-234-338 or via email.