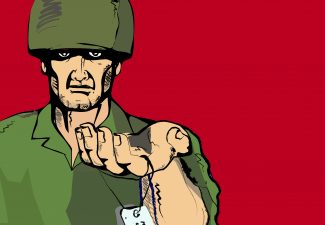 Are you a father or a husband looking for San Diego military divorce lawyers? For military personnel, the financial and emotional burdens of divorce are far more severe than others. This is primarily due to varying factors, including child custody and support that affect these cases.
Coupled with this, there are many myths associated with military divorce cases that create a lot of confusion. Below are some common myths you should stop believing:
Military And Civilian Divorces Are Different
No, they are not. Similar to civilians, military members, including active and retired obtain a divorce from the state courts. Divorce proceedings don't happen in special courts.
Delaying The Divorce Filing Will Help
Contrary to what you might think, delaying the filing will only increase your spouse's claims. While it's advisable to think long and hard before you decide to end your marriage, unnecessary delays will just increase your financial pressures. We advise you on how to speed up your Californian divorce with a marital settlement agreement.
Military Members Stationed Overseas Should Not File For A Divorce Until They Are Back Home
Modern technology has made communication simpler, faster, and more accessible. One can easily file for a divorce online, from any part of the world. However, they will need to work with a reliable attorney to minimize any hurdles.
In Case Of Separation, The Military Husband Has To Send Funds To His Partner
There is no compulsion from the state for a military member to send money to their partner. However, some cases may require transfer payment. This differs from one case to another.
Men In Military Handle Divorce Well
Whether you're in the armed forces or not, divorce can take a toll on any man. It can be worse for military members because they are away from home. Isolation, loneliness and job stress can affect their emotional well-being.
Hiring a skilled, trained, and experienced attorney is crucial to ensure successful results. Attorneys should be familiar with state and federal law pertaining to military divorce. This is the most important factor to consider when hiring an attorney.
If you need a San Diego based military divorce attorney, we are experts and can show you how to handle a military divorce in San Diego. Our professional, courteous men's family law attorneys offer personalized legal services to each client, designed to suit their specific case.
Clients receive honest, aggressive, and trusted legal solutions, with timely responses and personal attention. Other than military divorce, they also specialize in child custody/visitation, legal separation, spousal support, property division, and much more.