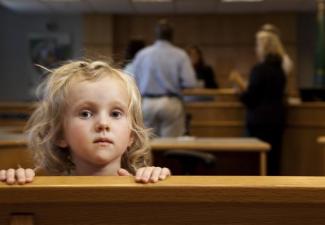 If you have a child with special needs, custody issues can be complicated when you divorce. Many special needs children require much more in the way of financial support than other children. In addition, more time commitment may be required of both parents to ensure that the child has what he or she needs to be successful. Therefore, when you are formulating a custody agreement involving a child with special needs, it is important to consider both the short- and long-term possibilities for your child and what will be required of each parent along the way. Those considerations should be addressed in your child custody agreement.
Some common considerations for children with special needs include:
Child care expenses. Children with special needs may require more expensive child care than those without. This is particularly true if the child has a physical limitation, such as being in a wheelchair, which requires a trained caregiver. If both parents work, it is very important to take into consideration the high cost of child care and decide how that cost will be paid.
Medical bills. Many children with special needs require frequent trips to the doctor or therapist. While insurance and cost of care is one consideration, another is which parent will be responsible for scheduling the appointments, transporting the child and conveying the information from the doctor or therapist to the other parent.
Many parents of special needs children find that they have little time to themselves. Ideally, the time spent caring for the child will be shared between both parents after the divorce so that neither has the full responsibility for what could be a 24-hour-a-day job.
Working Together Helps Your Child
There are ways that parents can work together to ensure that the child has everything he or she needs to thrive and to be happy. The most important thing parents can do is communicate effectively. This is important with any custody agreement, but it is even more important for parents of children with special needs.
For example, the parents may agree to use a calendar program or app to which both have access. This means that both parents can view the calendar and add doctor's appointments, school information and other data that might be important. This will cut down on miscommunication and ensure that everyone has full information at all times.
If you have a special needs child and are facing a divorce, contact the experienced attorneys at the Men's Legal Center today.