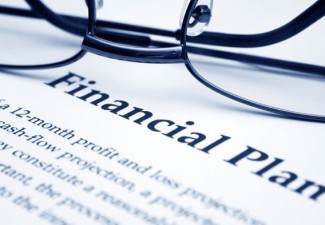 Divorce is severing ties with your partner and starting over on your own. To do this successfully, you must have a financial plan that will prepare you for the future and give you peace of mind.
According to Robert Stammers, director of investor education for the CFA Institute, "You have to reassess everything…Everything you do is built on a set of future goals, and these change when you get divorced. Your future goals aren't going to be the same; they're no longer in connection with someone else." This means that you will have to do some thinking and planning to prepare yourself for life after divorce.
Here are a few financial planning strategies to consider for living post-divorce:
Review Your Finances – It is important to think about your finances before you finalize your divorce. Take a look at your income and expenses and consider how this will affect you after divorce. If you have children, include their expenses too.
Budget for Alimony – Alimony may be a part of your settlement. For example, if one partner has not worked for a long time, that person may be able to receive alimony after divorce. Paying alimony will certainly impact your post-divorce budget and taxes. Remember that alimony is not forever, so recipients must also plan for the end of these payments.
Think About Your Career – If you have been out of the work place for a period of time, it may be time to get back in the game. A salary will certainly help with your finances, especially if you receive alimony for a specified period of time.
Consider Downsizing – While it is important to disrupt your children's lives as little as possible after divorce, it may not be feasible for you to stay in your family home. You may want to look for a smaller residence with lower upkeep costs.
Consider Health Insurance – Health insurance can be expensive, so it may be time to look at less expensive options post-divorce.
According to Gabrielle Clemens, Vice President of Investments at UBS Financial Services, "As you go through the process of divorce, everything comes down to the concept of money." To ensure you set yourself up for the best possible financial outcome, be sure to have a trusted and experienced divorce attorney by your side throughout the entire process.
The team at Men's Legal Center is here to help you with any and all aspects of the divorce process. From financial planning post-divorce to child custody and asset division, the team of trusted and exceptional attorneys at Men's Legal Center will represent you.