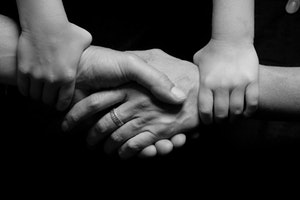 Even though many radio stations began playing Christmas music well before Halloween, we are now officially in the holiday season. While stress levels often rise during the holidays, divorce and separation can take them to a new level.
It doesn't have to be that way, though.
From the San Diego divorce lawyers with the Men's Legal Center, here are a few suggestions that may help you co-parent your way to a happier holiday season.
Before making any plans on your own, check with the other parent.
Misunderstandings or miscommunications can make a difficult time even more so. In many cases – regardless of relationship status – communication is the key to happier times.
Be open-minded and flexible as you talk with the other parent. If other members of your family will be with you, for example, and they want to see your children, express those feelings with the other parent.
Don't make your children decide which parent they want to stay with during the holidays.
Ideally, you and your former spouse or partner will have already established a holiday schedule in your parenting plan. If not, making your child decide is a tremendous amount of pressure, and should be avoided.
Instead, keep your cool and think about what's in the best interest of your children.
When you're talking about holiday plans, let your children know about the schedule so they can be mentally and emotionally prepared, and emphasize both parents love them.
Be coordinated with gifts.
A desire to overcompensate for the new family situation with over-the-top gifts is common, but it does more harm than good. If you celebrate the holidays with gifts, make every effort to coordinate with the other parent. Things to consider include a number of gifts and price limits. If both of you attempt to out-do the other, it will be difficult to reign in the gifts from year to year.
Plan new holiday traditions.
The new family situation is a perfect time to introduce new holiday traditions. Observing the previous family traditions may stir negative emotions if both parents are not present.
Good ideas for new traditions include:
Going out for dinner rather than cooking
Eating dinner while watching holiday movies
Hang a new ornament made by your child
Change-up the holiday meal
Trim or decorate the tree together
Traditions unique to your family are what really make the holiday season special, so take some time and use a little creativity to begin new ones this year.
If you're experiencing divorce or separation, call the San Diego divorce attorneys with the Men's Legal Center.
Even though there's often a lot of stress associated with the holiday season, it's still a favorite time of the year for many. Just because your family situation may have changed doesn't mean you can't still enjoy this festive time. In fact, with a little forethought, you can make it better than ever.
If you'd like to talk about your divorce or separation options, call us at 619-234-3838 or get in touch via email.