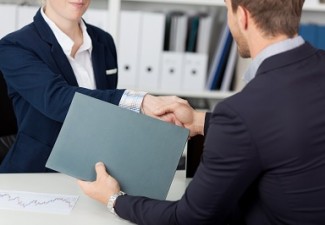 "Make sure you choose the right lawyer" seems like an obvious bit of advice to give someone facing divorce. But how can you be sure you've selected the right attorney for your particular case? In this article, we'll share a few helpful tips that will hopefully lead to you finding the right person for the job.
KNOW WHAT YOU'RE IN FOR
While divorce is obviously common, no two cases are exactly the same. Some are drama-free while others are steeped in anger and vengeance. Knowing which path your divorce is likely to take can go a long ways in finding the right attorney who will champion your cause.
KNOW YOUR WANTS
Because no two marriages are alike, you need to consider the alternatives to going to court. If you and your spouse are on good terms and there's not too much entanglement with custody of children and financial concerns, mediation or a collaborative divorce may be your best option.
COMPARE
All lawyers are not created equal. You should never interview just one divorce lawyer. Instead, do a bit of homework online and ask for referrals from friends and family who have also gone through divorce. Ideally, you should start with at least three potential lawyers.
Once you've settled on at least three lawyers, it's time to interview them. Ask them:
How long they've been practicing family law
How well they know divorce, custody and support laws in your state
Their strategies and courtroom persona while handling divorce cases
To show how they've helped others through their negotiating prowess
Their rates (most will charge you an hourly rate and retainer paid up front while others may be willing to negotiate based on the anticipated outcome of your case)
Their access to resources, such as private investigators, financial experts, and parenting coaches
To guarantee that you'll receive copies of all case-related documents and that your phone calls will be returned within a reasonable time
WARNING SIGNS
You should stay from lawyers who:
Guarantee a specific outcome to your case (there's no such thing as a guarantee in divorce)
Shares confidential details from previous cases they've handled
Lack passion in the opportunity to represent you
Speaks to you in a condescending matter
Talk badly of another lawyer
MEN'S LEGAL CENTER CAN HELP YOU
Here at the Men's Legal Center in San Diego, we represent husbands, fathers and non-custodial parents in family court. Because your chances of a positive outcome in your divorce increase dramatically when you retain the services of an attorney skilled in family and divorce law, we are more than happy to talk with you about the best way to proceed in your situation.
We welcome you to contact the Men's Legal Center in San Diego today at (619) 234-3838.