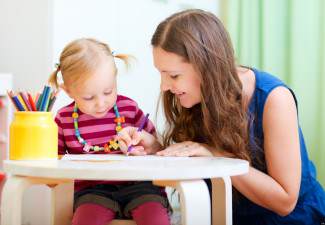 After a divorce, it is likely that you will be spending time with your children without the help and support of your spouse. That means that you may need to hire a babysitter for times when you cannot be with your children during your regularly scheduled visitation. It is important for you to understand how to hire the right babysitter and to know what to expect from a babysitter or child minder while you are away.
Find the right resources. In the old days, parents relied on word of mouth and recommendations from neighbors or friends to find a babysitter. Today, that has changed. While your friends may still be a good resource for finding babysitting services, you have other options as well. Many websites now exist that allow you to search for recommended babysitters in your area, read reviews and contact babysitters prior to scheduling them in order to learn more about their qualifications. You can also find recommendations from churches, social groups and others who regularly hire child care workers. Finally, check out your local daycare; the place your children stay after school or during the week may be a rich source of child care providers on the weekend.
Conduct a meet-and-greet. If you know that you are going to be using a babysitter more than once, it is a good idea to do some groundwork. Offer to meet and greet the babysitter with your child at your home or a local park. Watch the babysitter's interaction with your children and see if he or she seems to be a good fit.
Ask for references. Good babysitters have no problem giving you the names and numbers of other satisfied clients. Call these references and ask questions about how the babysitter performed. If a babysitter cannot or will not give references, it should be considered a red flag.
If possible, clear the babysitter with your ex. While some couples are unable to communicate effectively about child care or any other topic, it is courteous to offer your ex information about the babysitter or even include her in the meet-and-greet. If you are able to communicate effectively, include your ex in the babysitting plans to avoid future problems.
The attorneys at the Men's Legal Center are ready to help you with your divorce, child custody and other family law issues. Be sure to contact us any time you are facing a family-related legal problem. Our compassionate, professional attorneys are always here to help.