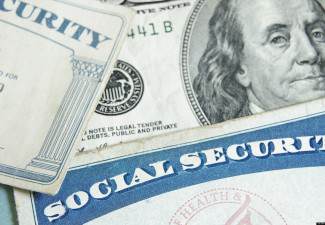 Even if you are divorced there is still a chance your ex-spouse can collect Social Security benefits on your work record. There are several basic qualifications that your spouse must meet, including:
The marriage must have lasted for at least 10 years
Your spouse must remain unmarried
The benefit that the ex-spouse would receive on his or her own is less than the benefit received based on your work
You are entitled to Social Security retirement or disability benefits
Your ex-spouse is age 62 or older
If your ex-spouse meets the basic qualifications, she can receive benefits as long as you have been divorced for at least two years. However, she will receive at most 50 percent of the benefit.
Timing Is Everything
When using your benefits, it is important to choose the right time to access them. For example, if you take your benefits before you reach your full retirement age (FRA), which is 66 for those born between 1943 and 1954, your 50 percent benefit will be permanently reduced between seven and eight percent for each year leading up to your FRA. While every financial situation is different, it may make more economic sense to wait until you are older. It is important to note that an ex-spouse can take from your benefits without accessing their own until a later date. While your own benefits will go up by about 8 percent a year between the ages of 66 and 70, the spousal benefit will not increase after you reach your FRA.
Are There Any Exceptions?
There is an exception to the length-of-marriage rule. If your spouse is caring for a child age 16 or younger or who is disabled and who is receiving benefits on the record, your ex-spouse does not have to meet the length-of-marriage rule as long as the child is your natural or legally adopted child.
Because the rules of collecting Social Security after a divorce are confusing, it is important to speak with a skilled divorce attorney like those at Men's Legal Center. We have extensive experience helping those who face divorce reach a fair agreement. We will represent your interests as well as those of your children, should you have any. While retirement may seem far away, it is crucial that those who have been married more than 10 years protect their assets, even if they do not plan on using them for years to come.