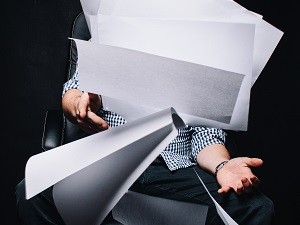 Many men who have been through a divorce throw themselves into their work in order to relieve the pain of separation. However, working too much can be unhealthy. It is very important that you take some time to refresh and renew periodically in order to maintain your physical and emotional health. Of course, it is also possible to have too much leisure time or to pursue pleasurable activities too vigorously. Here are some tips for balancing work and pleasure after your divorce.
Schedule leisure time. When you are caught up in work, it is easy to make the mistake of never taking a break for yourself.  Schedule at least one hour a day and at least one day a week specifically for yourself.  Visit a favorite spot, go for a walk or just watch a good movie.  Turn off the phone and relax.  You are much more likely to spend time on yourself when you build that time in as part of your routine.
Try new things. Sometimes a relaxing day comes about because you decide to do something you have not tried before.  If you have never ridden a horse, gone snorkeling, gone to a museum or attended an art class, choose something that appeals to you and schedule a time to go do it.  You may find a lasting source of leisure and enjoyment that you did not even know you would like!
Schedule friend time and alone time. It is great to meet your friends for dinner or a drink, or to go over to your buddy's house to watch the game.  However, you also need to do some things alone.  Try to balance your leisure time activities so that you are not hyper-dependent on your friends and can begin to develop some of your own interests.
Take your vacation. Do not give up your time off, no matter how busy your office may be.  Instead, plan a trip to a new place or spend the time visiting family and friends.  You deserve a chance to rest, relax and recharge yourself, and you will be a better employee as a result.
Whether you have children or are now single and living alone, you can find a good balance between your own needs and that of your family or workplace.   The attorneys at the Men's Legal Center can help you address divorce and family law issues so that you can focus on your own mental and physical health.