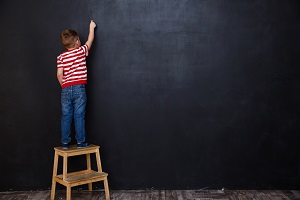 Most retail stores have their shelves stocked with back-to-school supplies. While we hope you and your family have had a fantastic summer, the 2019-2020 school year in San Diego is scheduled to begin on Monday, August 26.
For single parents of school-age children, it's imperative to be as involved as possible with their child's education experience.
In this issue, the San Diego family law attorneys with the Men's Legal Center will give you tips so that you can put together a plan of action for helping your child succeed in school.
How Fathers Can Be Actively Involved in Their Child's Education
According to the U.S. Department of Education, children whose dads remained directly involved in their schooling are far more likely to succeed academically and participate in extracurricular activities.
Take the time to meet your child's teachers.
In addition to establishing a name-basis relationship with your child's teacher, familiarize yourself with the curriculum.
Get a copy of your child's school calendar.
Most schools have their calendars posted online, so take a moment and bookmark that site.
Regularly visit the school to have a meal with your child.
This is a good opportunity to gain a good understanding of your child's daily school experiences.
Establish a daily routine for school work.
If your time with your child is limited by custody issues, stay involved by regularly checking up on homework and test schedules. When your child is with you, limit the use of TV and other forms of entertainment, and ensure that all homework is completed.
Join the Parent-Teacher Association and other parent groups.
Be an active member by paying attention to the issues and voicing any concerns.
If you're a parent going through a divorce, call the Men's Legal Center.
As licensed San Diego family law attorneys, the Men's Legal Center is committed to your parental success during and after your divorce.
Because of that, our site is jam-packed with information designed to help you and your children adjust to your post-divorce lives.
To make sure you're in the best possible position for your post-divorce life, get in touch with us here at the Men's Legal Center.
You can receive a free phone consultation and make your appointment by calling 619-234-3838 or via email.