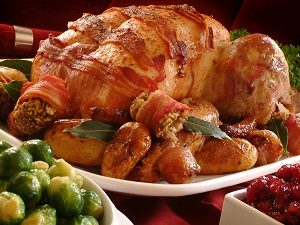 With 2017 quickly coming to an end, the holiday season is upon us. If you're a divorcing dad or have already had the court sign off on your divorce agreement, you most likely already know that the holiday season will be different from here on.
Being different, however, doesn't have to be a bad thing. In fact, this is a fantastic opportunity to take charge and make sure your children have an incredible experience.
In this issue, we'll share a few tips for making this holiday season one to remember.
You, Your Children, Your Ex…and the Holidays
Whether its traveling, holiday parties, extended time with family, or just decorating a tree, many of us have family traditions we've enjoyed throughout the years. Divorce, however, provides us with a fantastic opportunity to establish new traditions that can be just as fun.
Be at peace with the new situation.
During the holidays, many families of divorce quickly realize they're probably going to have divide time with the children during the holiday season. There are two households to think about now, so you may have your children Christmas Eve while your ex spends Christmas Day with them.
Whatever your family decides, use the occasion to make your time together special.
Remember, it's not about you.
Even if you feel somewhat cheated by not being able to spend the entire holiday season with them, its your children who are deserving of holiday celebrations. Even if you're upset with the thought of spending a portion of the holidays alone, encourage your children to make the most out of their time with your ex.
Include your ex and your children in the planning.
As you talk with your former spouse or partner about a holiday schedule, focus on what the children would prefer. If, for whatever reason, you can't be together during the holidays, designate a time when you can celebrate together.
Teach your children about giving to others.
Call around your neighborhood to find a local charity that's providing free meals to those in need over the holidays, and sign you and your children up as servers.
Record yourself reading a holiday story.
You'd be amazed at how much your children would love to hear a holiday story read in your voice. Today's technology makes this an incredibly easy thing to do. Most smart phones, for example, have a "voice recorder" app, meaning you could record your voice and send the file to your ex for playback for the children.
Facing divorce in San Diego? Select a lawyer focusing in men's rights.
The holiday season after divorce can be difficult – but only if you allow it to be. We're big fans of dads, and encourage you to do your part in making the holiday season a special experience for your children. It will definitely pay off in the long run.
If you're a father facing divorce in San Diego, we urge you to get in touch with us here at the Men's Legal Center. Our priority is to make sure men like you have the resources and help you need for the best possible outcome.
Our number is 619-234-3838 or you can reach us by email.