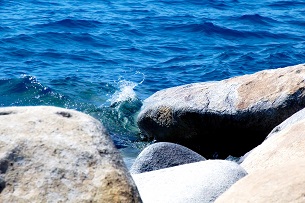 Even if time with your child has been decreased by divorce custody arrangements, you still have an awesome opportunity to introduce your child to any number of life-awakening experiences.
A good example is to introduce your child to nature. Studies tell us that in addition to strengthening and broadening a child's cognitive experiences, experiencing nature with your child is often the basis for memories that will last a lifetime.
In this issue, we'll share more information on how children benefit from being outside and give you a few ideas for how to introduce your child to nature here in San Diego.
How do children benefit from experiencing nature?
First off, let's start with the benefits of getting away from the smartphone or tablet screen and getting out and about. Getting outdoors doesn't necessarily rely upon signing your child up for a youth soccer or softball team. Rather, merely interacting with nature while on a simple hike or walk is an incredible form of exercise for you and your child.
Further, encouraging your child to interact with nature:
creates an experience filled with wonder for your child and encourages him or her to ask questions about the earth and the abundance of life;
rejuvenates your child's brain by reducing stress and fatigue through "soft fascination," which stimulates our brains after being forced to ignore distractions while living in urban areas;
reduces symptoms associated with Attention Deficit Disorder (ADD) in children as young as 5; and
ignites a host of different stimulation, including hearing, touching and smell.
How can I enjoy nature with my child in San Diego?
There are a host of things right here in San Diego that you and your child can do. Here's our top four (4)…and they're absolutely free.
For expert advice from a men's divorce lawyer in San Diego, call The Men's Legal Center.
If you're a man facing divorce, we urge you to get in touch with us here at The Men's Legal Center. Our sole purpose is to make sure men have the resources and knowledge they need for the best possible outcome in family court.
You can reach us at 619-234-3838 or via email.