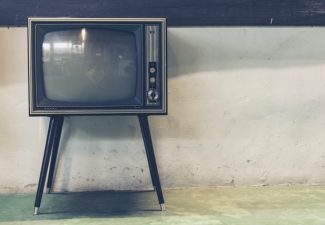 One of the most often quoted rules of the Internet maintains that "if it exists, there's a porn category for it."
While that may be a bit of hyperbole, it would be difficult to argue with the notion that many men and women alike have been connoisseurs of pornography since the genre was introduced long ago.
Now, there's news from a researcher at the University of Oklahoma suggesting that married couples who watch porn are more likely to divorce.
The Study at a Glance
For his research – which was presented at the 111th meeting of the American Sociological Association in Seattle – OU sociology professor Samuel Perry and his team surveyed 373 married participants in two-year intervals from 2006-2014.
The team specifically focused on people who had not watched porn at the time of one interview but had begun watching it subsequently.
In a statement, Perry said his study showed that:
Married couples who began watching porn between survey intervals were almost twice as likely to be divorced in the following years as those participants who did not
Women who began watching porn between intervals were three times as likely among participants to divorce
While stopping porn-watching lowered the likelihood of divorces for women overall, there was no noticeable difference for the male participants who did the same
Does Porn Lead to Disinvesting in Marriage?
The OU study was not the first to look at the relationship between porn and divorce. Others have also shown that porn has somewhat of an accelerating effect on a marriage that's already in trouble.
In fact, some sociologists have used the studies to show that men and women alike turn to porn as a way to distract from a difficult home life or marriage, making porn an easier course to sexual gratification than being intimate with their partners.
Considering Divorce? Call The Men's Legal Center
As we've noted in previous blogs, there aren't any guarantees that any single behavior pattern will lead directly to divorce. Solo porn watching and other things should be looked upon merely as indicators that something may be wrong with a relationship.
If you are indeed a man considering a divorce, we can guarantee you of the need for legal representation to make sure you're treated fairly by the legal system.
Get in touch with us here at The Men's Legal Center by calling 866-636-7534 or you can send an email.