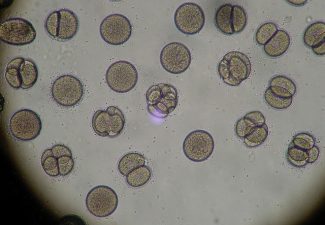 Frozen embryos belonging to a California couple who are now divorced must be thawed and discarded. That's the ruling from a San Francisco judge, who based her decision on an agreement the couple signed just after their marriage in 2010.
When the couple first visited a fertility clinic, they agreed on a form that in the event of a divorce, the embryos should be destroyed. In the first such ruling on embryos in California, the judge said the agreement was a binding contract.
She Said, He Said
During the trial, the woman maintained that she thought the agreement was akin to a consent form and that she could change her mind at a later date.
While she went on to argue that the embryos represented her only chance to have children on her own because of her age, the judge chastised her for not even proving that she was infertile, and for being evasive and contradictory as a witness.
As to why he wanted the embryos destroyed, the former husband noted that the divorce had been bitter and he "did not want to be tied to her for the rest of my life" with a child.
The Value of Pre-Marital Agreements
Much like a traditional prenuptial agreement, the deal made by the couple above clearly preserved the interests of the man.
In fact, in making her ruling, the judge actually agreed with the man in believing that the woman would use any child born from the embryos in attempts to get money from her former husband.
It's interesting to note that in about a dozen court cases involving embryo disputes, not a single court has ruled to award an embryo to a person over the objection of their former partner.
Need Help With Pre-Nuptial and Post-Nuptial Agreements? Call The Men's Legal Center
If you're a man facing divorce or are thinking of marriage and are interested in preserving decisions through pre-nuptial or post-nuptial agreements, we invite you to get in touch with us here at The Men's Legal Center.
Call us at (619) 535-6535 or send an email.