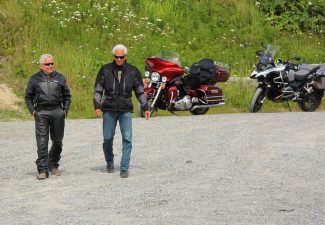 According to a report by the National Center for Family & Marriage Research, divorce rates among baby boomers are soaring.
With that in mind, we bring you advice shared recently in an article from CNBC about how to protect your retirement accounts, pensions, and other assets if divorce is on the horizon.
Why Protecting Assets is Crucial for Older Generation
In talking about the rise in divorce rates among baby boomers, Joslin Davis, president of the American Academy of Matrimonial Lawyers, said: "It's downright scary for people who are older without much-earning capacity left to face a divorce (at the same time) they are looking forward to retiring."
Find Out Who Owns the Accounts
Typically, retirement benefits built during the marriage will be divided 50-50. The end of a marriage is a perfect time, though, to change beneficiaries of those accounts – just to make sure the beneficiary forms still reflect your wishes.
Think About Uncle Sam – The Proverbial "Other Man"
When you're ready to tap into retirement accounts, Uncle Sam will have a lot to say about how much they'll be worth.
Pensions, 401(k)s and IRAs are taxed when the money is taken out. A Roth IRA is taxed when you contribute, then tax-free when you withdraw after certain requirements are met.
In other words, whether you paid taxes on the money upfront or will pay them later is a big deal in determining how much the asset is actually worth.
For example, if you and your soon-to-be former spouse are splitting a 401(k) or IRA valued at $200,000 it may be a good idea to adjust for your  individual tax brackets to make sure you're both getting an equal after-tax value. That may mean one spouse gets $110,000 while the other gets $90,000.
Don't Opt for Real Estate Over Retirement Accounts
In the long run, going for the family home rather than the retirement account could be a losing proposition.
That's because homes are an expensive investment to maintain and can suck more funds from accounts.
If You're a Man Facing Divorce, Make Sure Your Assets Are Protected by Calling The Men's Legal Center
Property division is definitely an area in which any man facing divorce needs expert advice. It's also an area in which the legal team at The Men's Legal Center specializes in.
If you're in that position, we urge you to get in touch with us so that we can begin working with you immediately so that you're not left out in the cold.
Our number is 619-234-3838 or you can reach us via email.